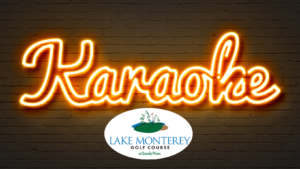 • Food and drink specials served at 6:00pm
• Deluxe Burgers off the grill with baked beans, macaroni salad, chips for $8.95.
• Karaoke starts at 7:00pm until 10:00pm (Hard stop at 10:00)
• Karaoke is sponsored by Senior Adult Activities
• Sing because you want to not because you can! We bet you'll end up having a ton of fun!