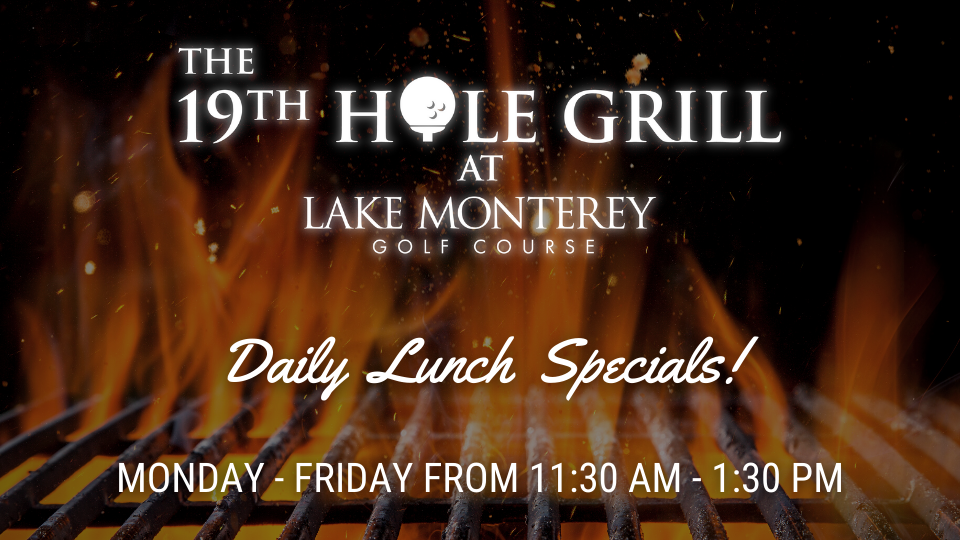 Please join us for lunch from 11:30 am to 1:30 pm
Starting Tuesday, Sept 6th through mid Oct, we are changing our procedure for lunch.
• We will not be posting the menu ahead of time.
• We will prepare a basket each day based on what we have in stock.
• Order at the counter and receive your lunch from the counter. Each basket will feature sides and chips.
• Meals will consist of Cheeseburgers, Pulled Pork, Jumbo Dogs, Chicken Sandwiches, Sloopy Joes, Chili, and Pizza.
Thank you to everyone that has supported our LMGC and the 19th Hole Grill this golf season!

**Menu subject to change based on availability.